As a guest star of Parks and Recreation and a star of the upcoming film We Are Unsatisfied, Ben Schwartz has shared the screen with a lot of other comedic heavyweights in Hollywood, including Chris Pratt and Billy Crystal.
And at the Friar's Club Honors Billy Crystal event in New York City on Monday, November 12, the 37-year-old reflected on working with Pratt on Parks and Rec and exclusively told Us Weekly he's not surprised the actor became such a big star, thanks to Guardians of the Galaxy.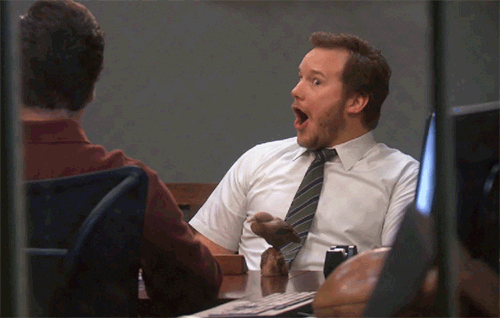 "With almost all those guys, if they had the opportunity to do something like that, they're going to do it," he said of the NBC sitcom's cast. "Amy [Poehler], Aubrey [Plaza], Adam [Scott], even Retta and Jim [O'Heir], they're so funny. And Chris is so good. The second he got it, everyone is like, 'Oh yeah, of course,' and then everyone says how incredible he is. And he's the biggest movie star in the world, which is hilarious. If you look at the first episode of Parks, where he's just on a couch in a cast, and now he's the guy literally saving the universe, it's pretty amazing."
Schwartz also revealed to Us that the Parks and Rec series regulars have kept up a group text since the show's 2015 finale, but he doesn't feel at all left out. "Are you kidding? I'm a guest star," he said, referencing his recurring gig as Tom's arrogant friend Jean-Ralphio Saperstein.
"I can't believe they cared about me that much," the Bronx native added. "They were so kind to me. They made me feel like a bigger part of that show than I was. I think I did 21 episodes."
Schwartz also raved about the man of the hour, having recently filmed the comedy We Are Unsatisfied with Crystal, 70.
"I would always ask him for little tidbits, and throughout the filming, he would say stuff, any small little thing, advice between us," he said of the When Harry Met Sally actor. "It's like learning from a master."
With reporting by Nicki Gostin