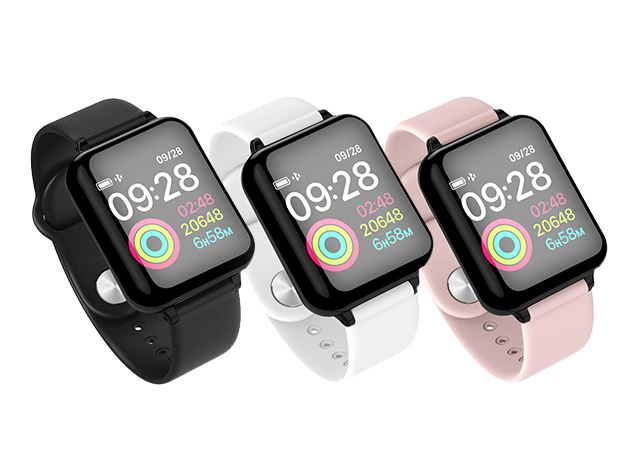 Sponsored content. Us Weekly receives compensation for this article as well as for purchases made when you click on a link and buy something below.
Whenever a new year begins, it's easy to assume you'll become a new and improved version of yourself who will work out every day, cut down on your nightly wine intake (well, try anyway), and essentially, run the world! And while all that sounds fantastic, it's important to be realistic when it comes to setting your goals for the new year, especially when it involves something as important as your health.
Maintaining a healthy lifestyle is all about taking things step by step and well, keeping it real. You know who you are, and frankly, you're already pretty fabulous! But incorporating little changes here and there in your daily life can help you feel happier, look great, and reach any goal you set your mind to. But even in small doses, these little changes can feel overwhelming and it's hard to know exactly where to start.
That's why awesome gadgets like the Smart Fit Multi-Functional Wellness & Fitness Watch can be a huge help. Serving as your personal digital fitness trainer, this advanced smartwatch can help guide you through workouts, everyday activities, and more thanks to its incredible tracking capabilities and many helpful features. Think heart rate tracking, calories burned, and steps taken. And while it does practically all the same things other popular fitness watches out there can do, there's one big difference: it costs less than a weekly trip to the supermarket at just under $35 bucks. Normally $149.95, snag this watch for just $34.99 while it's on sale. Here's how it will help you reach and surpass your goals.
It keeps you on the right track.
Are you getting the most out of your workouts? Unfortunately, many of us exercise blindly without tracking our progress and monitoring our bodies as we go. By tracking all the important things going on in your body like your heart rate, sleeping patterns, and physical activity, you can gain helpful insight into what works for you and where you can improve in your daily fitness routine. Tracking your athletic activity is super easy. Simply choose which sports activity tracker you want by category, and see how many calories you burn, steps you take, and more during your workout.
Every day, you'll be able to keep track of your calorie intake and even your blood and oxygen levels to ensure you stay on track in your routine with this handy watch. You'll also be able to track your steps, helping you to set goals for yourself and actually reach them. Who knows, counting all those steps may even encourage you to take the stairs instead of the escalator for a change. And by being able to monitor how much sleep you get (or don't get) each night, you can become privy to harmful patterns or habits in your life that could be hindering your progress. Knowledge is power, people!
You can stay on the grid — if you choose.
Sometimes it feels like an hour away from your phone or computer can cost you everything. Whether you're waiting for a very important phone call from a prospective employer or have a bunch of emails that need your attention faster than you can check them, staying connected as you work out and go about your day can be crucial.
That's why the Smart Fit Multi-Functional Wellness & Fitness Watch is essential to your everyday routine. Compatible with Android 4.4 and above or iOS 9.0 and above, this watch allows you to answer and make calls, read texts, and receive inbox, Facebook, and SMS notifications. You can even set alarms and reminders for yourself and control your music as you exercise, run errands, or commute to work. And while the screen is tinier than your smartphone's, its incredible sharpness and 240×240 resolution make checking the time and other alerts easy.
Rain or shine, this smart watch is also designed to bear the elements, which is why it's so easy to wear all the time. Thanks to its waterproof and sweat-resistant build, you can wear the device just about anywhere, whether it be on a walk in the rain or a major weight-lifting session at the gym. On top of all that, its sleek design makes it easy to pair with just about any of your outfits from your cute leisurewear sets to your office getups.
Ready to start the year off on a positive note? Then it's time to get your health and fitness routine in gear with the Smart Fit Multi-Functional Wellness & Fitness Watch! For a limited time, you can snag one for an incredible 76% off at just $34.99 — that's even less than your monthly gym membership!
Sign up for Us Weekly's free, daily newsletter and never miss breaking news or exclusive stories about your favorite celebrities, TV shows and more!
Prices subject to change.