Kesha, whose new album, Rainbow, is now available for purchase and Spotify streaming, revealed 25 things you might not have known about her to Us Weekly! Read on to learn more about the 30-year-old singer.
1. The only thing I know how to cook is popcorn. If I was alone on an island, I would live on popcorn, assuming I had a microwave.
2. I was born with a tail. That's not a joke. A teeny tail.
3. I sewed and designed a lot of my own clothes growing up and paid hell for it.
4. I helped orchestrate an elaborate proposal for my cousin at Grand Canyon.
5. I sat in on Cold War history classes at Belmont University for fun, then studied comparative religion at Columbia University the summer before my senior year.
6. I like doing s—t that scares me and I really love swimming with sharks. They're adorable.
7. I won an art competition when I was 4 for a beautiful rendering of a city cat.
8 I wore the song "Stephen" about a boy I was obsessed with in high school. Now we're friends and think it's hilarious … at least I do.
9. I tried to photocopy my butt at school. I ended up with, like, 100,000 copies.
10. I am the first ambassador for Humane Society International. Animals are my zen place, my happiness.
11. During a middle school talent show, a competitor and mean girl pulled my microphone out of the amplified during "Hallelujah." I've never totally gotten over that.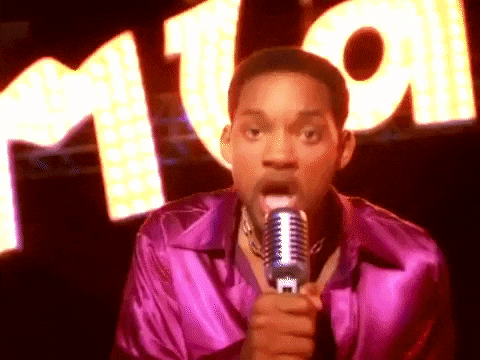 12. I was obsessed with Will Smith! I had five copies of Big Willie Style.
13. I have four different tattoos of whales on my body.
14. I've traveled extensively in Latin America. I speak Spanish pretty well — I still can't dance salsa though.
15. My mom had a record deal in the '80s. The album never came out, but the songs are amazing!
16. I'm an advanced Scuba diver with enough training to be an instructor.
17. Bob Dylan has given me two hugs. I win!
18. Ben Folds lent me a sparkly grand piano after meeting me once. Now we're BFFs.
19. My mom has seven dogs and one bird. They are all rescues, including the bird, who I found on a highway with a broken wing when I was 17.
20. I have recorded with both members of the Black Keys on unreleased tracks.
21. I ran for student council president in high school. My campaign video was set to The Who's "Baba O'Riley."
22. I have had many interactions with the supernatural including seeing multiple UFOs in Joshua Tree.
23. I once took a Greyhound bus from Nashville to Milwaukee and back to see the Darkness in concert.
24. I hitchhiked through Central America. My brother promised me it was safe but looking back, I'm not so sure. Maybe we just got lucky.
Sign up for Us Weekly's free, daily newsletter and never miss breaking news or exclusive stories about your favorite celebrities, TV shows and more!
25. A lot of my family is from Hungary (Kesha is a family name), and when I turned there I visited with some. Budapest was my biggest show. It was people to the horizon.