Meryl Streep may be everyone's favorite – but she was also the butt of one of the biggest jokes of the Oscars night. As previously reported, Jodie Foster and Jennifer Lawrence replaced Casey Affleck to present the Academy Award for Best Actress.
Foster, 55, walked out on stage at the Dolby Theater on Sunday, March 4, and to everyone's surprise, she was on crutches. Lawrence immediately asked her what happened. It was then that she blamed Meryl Streep. "She I Tonya-ed me," Foster joked … "but I prefer not to discuss it." Lawrence then added, "No it's cool, you know she tripped me once … she was always nice at the luncheons." Foster, responding to laughter, adding, "Eh, she's acting."
Streep, 68, looked absolutely shocked in the audience as everyone loudly laughed. Lawrence then continued. "It's a new day in Hollywood with new challenges ahead for all of us, but none of us will ever forget who came before us — those who blazed a trail for my generation and those to come," she said before thanking Foster for giving her one of her first jobs at age 19. Foster directed Lawrence in The Beaver.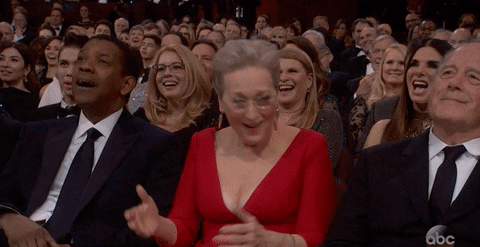 Traditionally, the former winner of Best Actor presents the award for Best Actress. However, Affleck withdrew from the role in January after being accused of sexual misconduct by two different women, who claimed he harassed them while working on the 2010 film I'm Still Here.
"I believe that any kind of mistreatment of anyone for any reason is unacceptable and abhorrent, and everyone deserves to be treated with respect in the workplace and anywhere else," Affleck, 42, said in February 2017, via the Boston Globe. "There's really nothing I can do about it. Other than live my life the way I know I live it and to speak to what my own values are and how I try to live by them all the time."