Repeat, please. Taylor Swift's "End Game" music video (as promised!) dropped at midnight — taking Swifties around the world.
Swift, 28, jetted off to Miami, Tokyo and London to film the video with longtime director Joseph Kahn. When not dancing on a yacht, sightseeing and watching fireworks, the singer can be seen partying with BFF Ed Sheeran.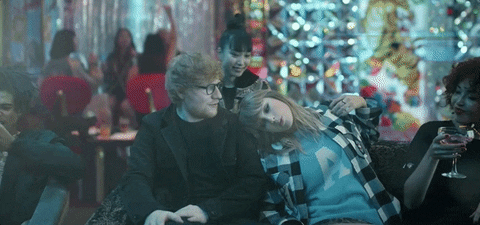 The British singer, 26, and Future are both featured on the catchy track. Sheeran and Swift have performed "End Game" several times already while touring for KIIS FM's iHeartRadio Jingle Ball.
Swift dropped her sixth album, Reputation, in November. Other songs worthy of a second listen include "Delicate," "New Year's Day," "Dancing With Our Hands Tied" and "Don't Blame Me." Swift refers to a best friend in "Delicate," but Sheeran has shutdown rumors that it's about him.
"I think if you read into it, it's not. She mentions someone with a buzzcut haircut — I've never had a buzzcut haircut," he said in an Instagram livestream with AugustMan magazine.
Who has sported short locks before, though? Her boyfriend Joe Alwyn. "They have quite a low-key relationship, which Taylor likes," an insider previously told Us Weekly. "It's very normal, and no one really knows about it right now. They just work out, watch movies together and invite friends over. Taylor loves to cook and bake for him. They are still taking it slow."
Watch the new video above!