Who? Drake's dad, Dennis Graham, threw some not-so-subtle shade at his son's rival Pusha T when asked in a new interview about the rappers' recent feud.
"I don't know Pusha T," Graham told TMZ while leaving Delilah restaurant in West Hollywood on Wednesday, June 6. "I don't know anything about anybody named Pusha T. If I did, I would push their T."
The comment is reminiscent of an infamous TV interview that Mariah Carey did back in the early aughts. When a German reporter mentioned Jennifer Lopez, the pop diva matter-of-factly replied, "I don't know her" before shaking her head. Carey explained on Watch What Happens Live With Andy Cohen in 2016 that she didn't intend to be shady when she made the remark and instead meant that she doesn't personally know J. Lo.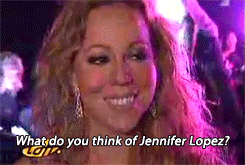 As previously reported, Drake, 31, and Pusha T, 41, have been embattled in a rap rivalry for years. The feud came to a head on May 29 when Pusha T released a diss track titled "The Story of Adidon," in which he claimed that Drake secretly fathered a son named Adonis with former porn star Sophie Brussaux.
"Adonis is your son / And he deserves more than an Adidas press run, that's real," the "Trouble on My Mind" MC raps in the song. "Love that baby, respect that girl / Forget she's a porn star, let her be your world."
Pusha T also took aim at Graham in the song, rapping, "Dennis Graham, stay off the 'gram."
Us Weekly later confirmed that the "God's Plan" rapper has been financially supporting Brussaux, 28, since she became pregnant with Adonis. He also plans to take a DNA test to find out whether he is the dad.