Hocus Pocus would have been quite different if Leonardo DiCaprio was the virgin that lit the black flame candle — and it almost happened.
Celeb Kids' Cutest Halloween Costumes
The 1993 Halloween favorite starred Omri Katz as the male lead, Max, but he wasn't the first to audition, director Kenny Ortega revealed in a new interview with Entertainment Weekly.
"The [casting] ladies called me up and they said, 'We're sending you an actor today but he's not available but you're going to fall in love with him but you can't have him.' I'm like, 'Why are you teasing me?'" he told the magazine in an interview published on Thursday, October 19.
Leonardo DiCaprio and Kate Winslet's Adorable Friendship Through the Years
"They were like, 'You need to see this guy because he'll inspire you and if nothing else, he'll help you find the right guy to play Max,'" the director said. "And they send me in a young Leonardo DiCaprio, who I completely and absolutely fall in love with." And inspire him, he did.
Ortega, who went on to direct the High School Musical and Descendants films, couldn't get enough of DiCaprio, who was 19 years old at the time. "He's just the most sincere and most centered and a wild child at the same time," he said, adding that the Titanic star came and in and told him he felt bad because he was auditioning for two other movies he really wanted — This Boy's Life and What's Eating Gilbert Grape.
20 Things That Turn 20 in 2017
"Obviously, he left and incredible things happened for that young man and to this day, but meeting him awakened me to the kind of spirit and fun and sincerity that I was looking for in an actor," Ortega added.
"When Omri Katz came around, I fell in love again and he was our Max."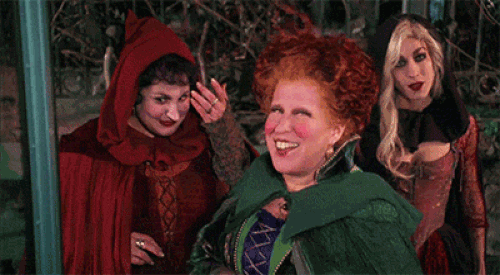 Hocus Pocus is part of Freeform's annual 13 Nights of Halloween lineup. The next airing is Sunday, October, 22, at 12:10 p.m. ET.
Sign up now for the Us Weekly newsletter to get breaking celebrity news, hot pics and more delivered straight to your inbox!
Want stories like these delivered straight to your phone? Download the Us Weekly iPhone app now!