Us Weekly has affiliate partnerships so we may receive compensation for some links to products and services.
Dry January is finally over, y'all, and that only means one thing: It's wine o'clock!
But the end of the month-long beverage ban also signifies that Valentine's Day is just around the corner, and if you don't have a clue on what to give the special people in your life, we have a few suggestions for you.
Don't worry, we're not proposing cliched presents like chocolates or teddy bears. Instead, we present to you a list of potential gifts you can give to the wino in your life — including yourself.
From reputable wine delivery services and liquor to-go cups to cheeseboards and glass wines to vino decanters, we've got you covered.
Bamboo Cheese Board & Cutlery Set + 2 Ramekins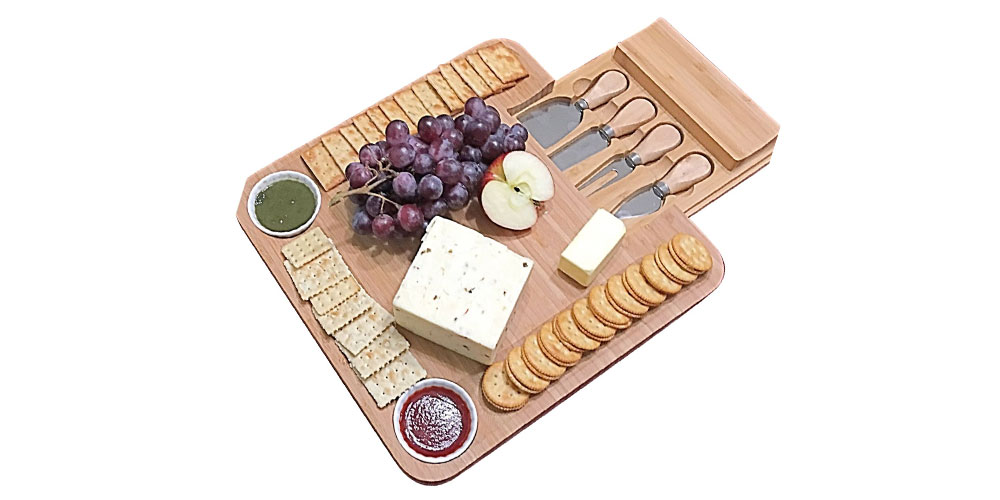 Having people come over for a wine and cheese party? Don't just serve up the treats you worked hard preparing with a generic board you got from IKEA. Make the food presentation a conversation-starter with this cheeseboard and cutlery set that's 100% crafted from organic bamboo and, get this, has secret compartments!
It features a built-in drawer where you can conveniently store the included cutlery, as well as two round slots for the porcelain ramekins (also included). With a naturally antimicrobial and antibacterial surface and silicon non-slippery pads, this cheese board is a must-have for party hosting.
See it: Grab the Bamboo Cheese Board & Cutlery Set + 2 Ramekins, originally $106, now 66% off for just $35.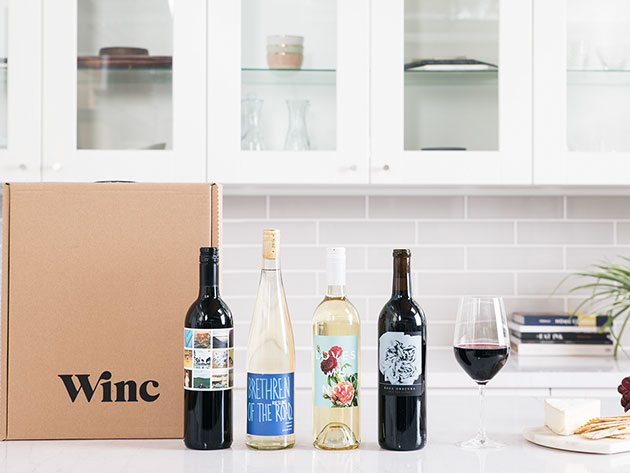 As much as we love the inexpensive wines we usually snag from the local supermarket, we must admit, we're getting tired of the same old selection. They're easy on the pocket, sure, and they deliver on the buzz, but our palates are thirsting for more variety.
The Winc Wine Delivery service offers mouthwatering vino sourced from different parts of the world for the same price we pay at the grocery. It asks you to answer a quick survey that helps them curate the right bottles for you and then delivers them right at your doorstep. You also have the option to curate your own set and handpick quality blends directly from their extensive collection of primo wine. You'll learn something new with the bottles, too. Each one comes with flavor notes, vineyard backstories, and food pairing ideas to complement your drinking experience.
See it: Grab Winc Wine Delivery: 4 Bottles, originally $52, now 50 percent off for only $26 for four bottles.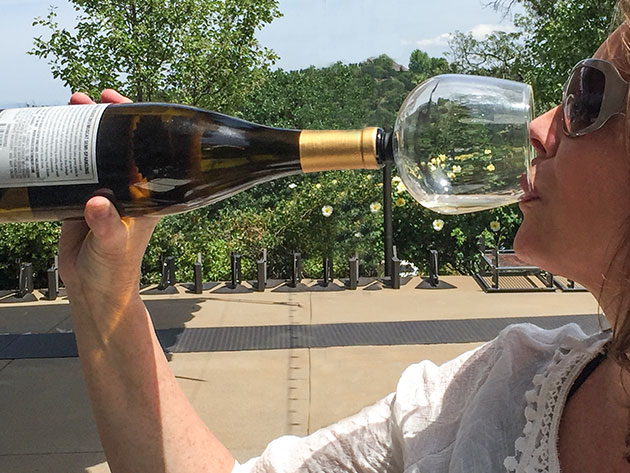 If we had it our way, we would chug wine directly from the bottle or pop a straw inside for immediate guzzling. But while it's incredibly convenient (especially since we can finish a whole bottle anyway), we must admit that it's not exactly the classiest way of consuming plonk.
If you must drink right from the bottle, the least you could do is use Guzzle Buddy, an ingenious wine glass that screws directly into the bottle's mouth, allowing you to drink elegantly straight from the source. It comes with a silicone sleeve that provides a tight seal to avoid potential spills, and you can store it in the freezer to keep it nice and frosty for the next time you drink. It works with beer, soda, hard cider, and champagne bottles, too!
See it: Grab the Guzzle Buddy™ for $10 off the original price, now only $20.
Wine Squirrel Sealing Decanter
Sometimes, we really mean it when we say that we're only going to have one glass. But this often presents a dilemma. We either have to find people to share the bottle with or risk wasting it completely. The latter simply can't happen. Us, allowing precious Pinot Grigio to rot in the fridge? That's an abomination!
To keep vino in prime condition, all you need is Wine Squirrel, a sealing decanter that preserves the quality of wine for weeks after opening. Designed with a unique patented sealing mechanism, it saves your wine inside a high-quality crystal container with an airtight seal. That way, after uncorking a bottle and consuming a glass, you can pour the rest into the Wine Squirrel and store it in a cool place until you're ready for another round of swigging.
See it: Grab the Wine Squirrel Sealing Decanter for $10 off the original price, now only $20.
Stainless Steel Double Walled Wine Glass With Lid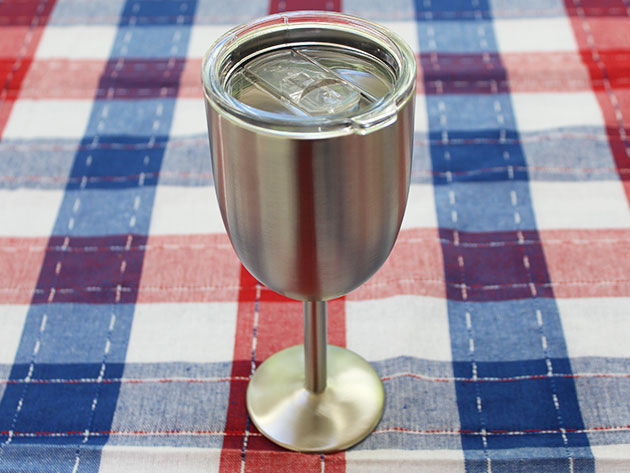 If Rihanna, Bella Hadid, and Kendall Jenner can take their liquor to go, so can you. When you need your wine fix but you also desperately need to get moving, this lidded wine container makes your favorite vino ultraportable. Made from kitchen grade stainless steel, it keeps your wine at the same temperature for hours on end without spoilage.
See it: Grab the Stainless Steel Double Walled Wine Glass With Lid, originally $40, now 45% off for just $22!
Check out more of our picks and deals here!

This post is brought to you by Us Weekly's Shop With Us team. The Shop With Us team aims to highlight products and services our readers might find interesting and useful. Product and service selection, however, is in no way intended to constitute an endorsement by either Us Weekly or of any celebrity mentioned in the post.

The Shop With Us team may receive products free of charge from manufacturers to test. In addition, Us Weekly receives compensation from the manufacturer of the products we write about when you click on a link and then purchase the product featured in an article. This does not drive our decision as to whether or not a product or service is featured or recommended. Shop With Us operates independently from advertising sales team. We welcome your feedback at ShopWithUs@usmagazine.com. Happy shopping!
Sign up now for the Us Weekly newsletter to get breaking celebrity news, hot pics and more delivered straight to your inbox!
Want stories like these delivered straight to your phone? Download the Us Weekly iPhone app now!