Maybe next time he'll think before he cheats? Evan Felker's estranged wife, Staci Felker, appeared to sing along to Carrie Underwood's song "Before He Cheats" amid reports that the Turnpike Troubadours frontman was unfaithful to her with Miranda Lambert.
"I hope he does," Staci says in a friend's Instagram Story on Thursday, April 26, after the refrain from Underwood's hit played in the background at an Oklahoma bar.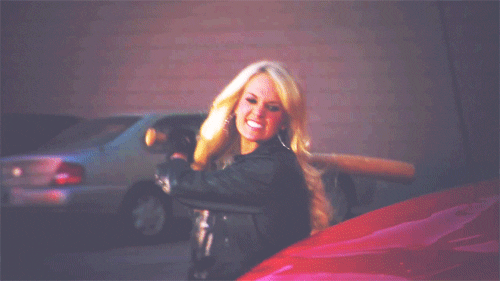 She also posed with the friend, who was wearing a "Team Staci" shirt, on Thursday.
Us Weekly exclusively revealed on Tuesday, April 24, that Evan and Lambert are "very much involved." A source told Us that things "happened" between the pair after they started spending time together on Lambert's Livin' Like Hippies Tour.
Staci filed for divorce from Evan in February — one month after his band starting touring with the "Automatic" singer, 34, who was dating Anderson East at the time.
Us Weekly exclusively revealed on April 7 that Lambert and East split after two years together.
This is not the first time that Staci has seemingly addressed her ex-husband's new relationship. She shared a teary selfie on her Instagram Story on Thursday with the caption, "PSA: If Staci Felker can make it through this week, so can you."
Lambert's ex-husband, Blake Shelton, also addressed the new relationship on social media.
"Been taking the high road for a long time.. I almost gave up. But I can finally see something on the horizon up there!! Wait!! Could it be?! Yep!! It's karma!!" Shelton tweeted on Wednesday, April 25. A source confirmed to Us Weekly that the "God Gave Me You" singer, who started dating girlfriend Gwen Stefani after his split with Lambert, was referring to his ex with the tweet.
Sign up for Us Weekly's free, daily newsletter and never miss breaking news or exclusive stories about your favorite celebrities, TV shows and more!
For the latest TV news and interviews subscribe to our new podcast 'Watch With Us' below!