'Tis the season for scouring the Internet for the perfect gifts to give your impossible-to-shop-for mom or best friend — but don't stress! We've compiled a list of some incredibly unexpected gifts for the women in your life. And they're all at Cyber Week prices today.
This Joyus Exclusive Mini Jewelry Armoire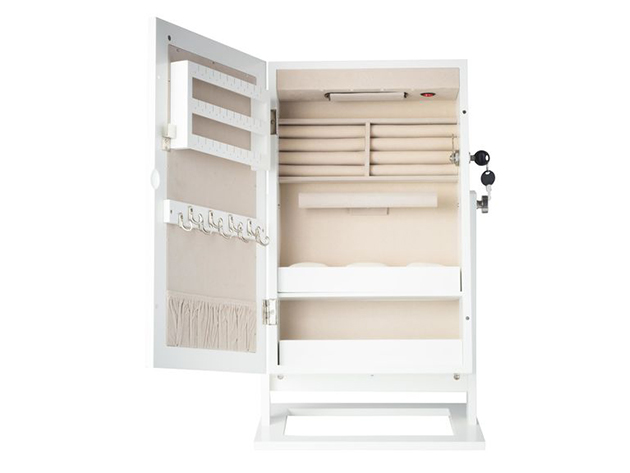 This innovative mini jewelry armoire is the perfect gift for the ultra-organized friend who loves making the most of her space. The Joyus Exclusive Mini Jewelry Armoire keeps precious jewels safe and tangle-free without taking up a ton of space. The adorable armoire-style design is small enough to place on top of a dresser or even hang on the wall as a fun piece of art.
Get the Joyus Exclusive Mini Jewelry Armoire on sale for just $69.99 (usually $80) today.
Or snag one in full size!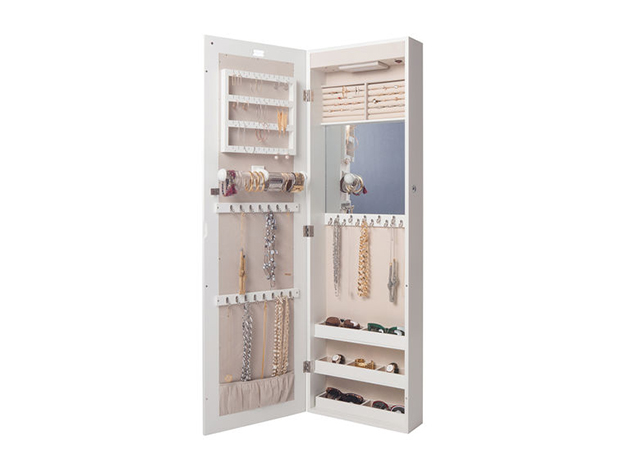 For the gal with the giant jewelry collection we all dream about, snag the Joyus Exclusive Jewelry Armoire in its full size. With 27 necklace hooks, a 48-pair earring display, three watch cushions, and a massive ring display, this organizer thinks of literally everything. It even features two large mirrors and automatic interior LED lights. Is this what it feels like to step into Kylie Jenner's closet? Probably.
Get this must-have Joyus Exclusive Jewelry Armoire for $150 (normally $245).
A beauty cube for makeup lovers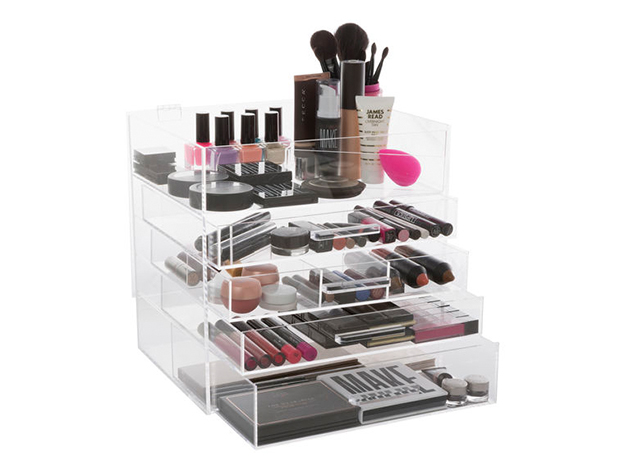 This stylish acrylic beauty cube is perfect for keeping makeup and beauty accessories organized without being a total eyesore. The adorable cube is perfectly sized to fit on a bathroom counter or dresser for easy access to all the beauty essentials. Both the upper and lower compartments are an incredible three inches deep, not to mention the included six-compartment drawer provides plenty of room to store an entire beauty arsenal.  This is definitely the gift that keeps on giving for any makeup lover in your life.
Snag the Joyus Acrylic Beauty Cube for $59.99 (on sale from $175).
A Joyus 3-Tier Bracelet Bar to keep accessories in line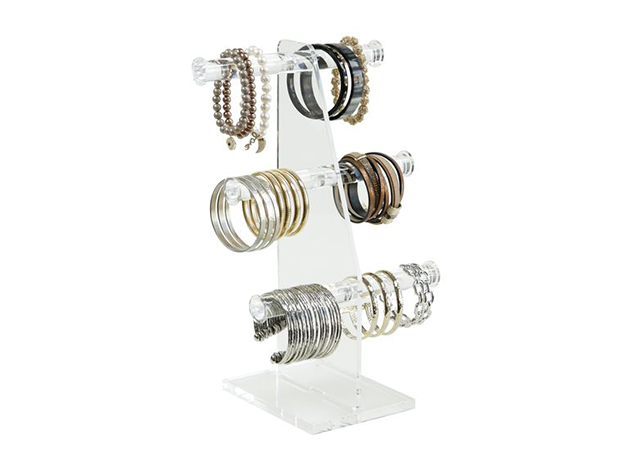 If you're searching for the perfect gift for the girl with the best bracelet game, this 3-tier bracelet bar is just the ticket! Why shove all those beautiful, sparkling bracelets into a dark drawer when they can sit on display for all to admire? This handy three-tiered bar holds up to 40 bracelets, keeping them organized and in great condition.
Get the Joyus 3-Tier Bracelet Bar for just $19.99 (usually $38).
This Joyus Large Jewelry Box big enough for an entire collection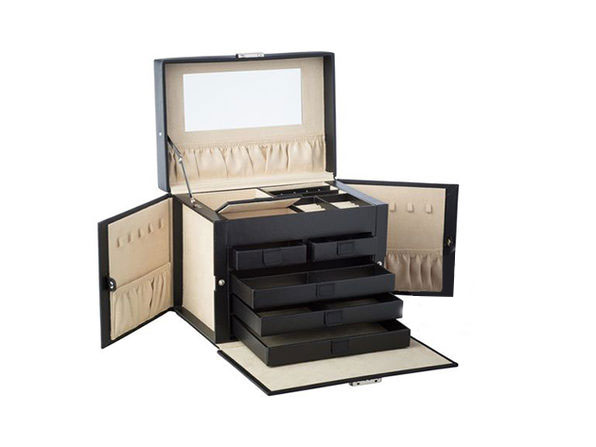 This high-end Joyus Large Jewelry Box is a perfect gift for the organized minimalist with a hefty jewelry collection. The state-of-the-art jewelry box keeps precious jewels incredibly organized with two side-swing doors, multiple divided storage drawers, a mirror, and an extra pocket for even more storage. And with its chrome lock and hinge, she can be sure her jewelry is resting safe and sound no matter where she's traveling.
The Joyus Large Jewelry Box is discounted to just $45.99 (normally $99.99).
6. Snag one in travel size!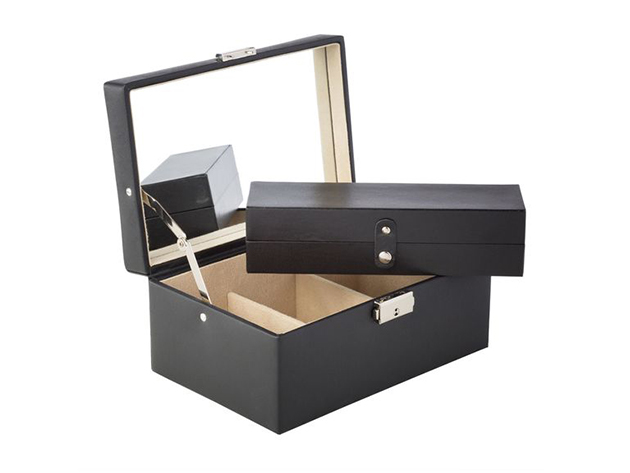 For the on-the-go jewelry lover, this Joyus Small Jewelry Box is the perfect compromise. While it's small enough to fit in a carry-on, it holds way more than you could imagine. With a bottom compartment for larger jewelry and a small mirror on the lid, this traveling jewelry box keeps everything safe and organized no matter how many trips she takes per month. Whether you give this as a stocking stuffer or the main event, this gift is sure to be treasured.
Get the Joyus Small Jewelry Box for just $25.99 (normally $78).
Check out more of our picks and deals here!
This post is brought to you by Us Weekly's Shop With Us team. The Shop With Us team aims to highlight products and services our readers might find interesting and useful. Product and service selection, however, is in no way intended to constitute an endorsement by either Us Weekly or of any celebrity mentioned in the post.
The Shop With Us team may receive products free of charge from manufacturers to test. In addition, Us Weekly receives compensation from the manufacturer of the products we write about when you click on a link and then purchase the product featured in an article. This does not drive our decision as to whether or not a product or service is featured or recommended. Shop With Us operates independently from advertising sales team. We welcome your feedback at ShopWithUs@usmagazine.com. Happy shopping!