We've all learned a healthy share of lessons over the past few months — but if we had to narrow it down to the most important? Well, we would say that it's crucial to always be prepared. Whether that means having toilet paper and hand sanitizer stockpiled in the linen closet, canned goods in the pantry or a stack of books on your bedside table, staying ready is essential.
For men, some form of grooming is an everyday activity — and with limited access to local drugstores, it can be hard to scoop up all the necessary items at once. That's where Rooster Essentials comes in. Aimed at the gents in your life who simply don't like to think about shopping for basics like deodorant, toothpaste and everything in between, the new, fully self-customizable subscription box is the answer to any grooming woes.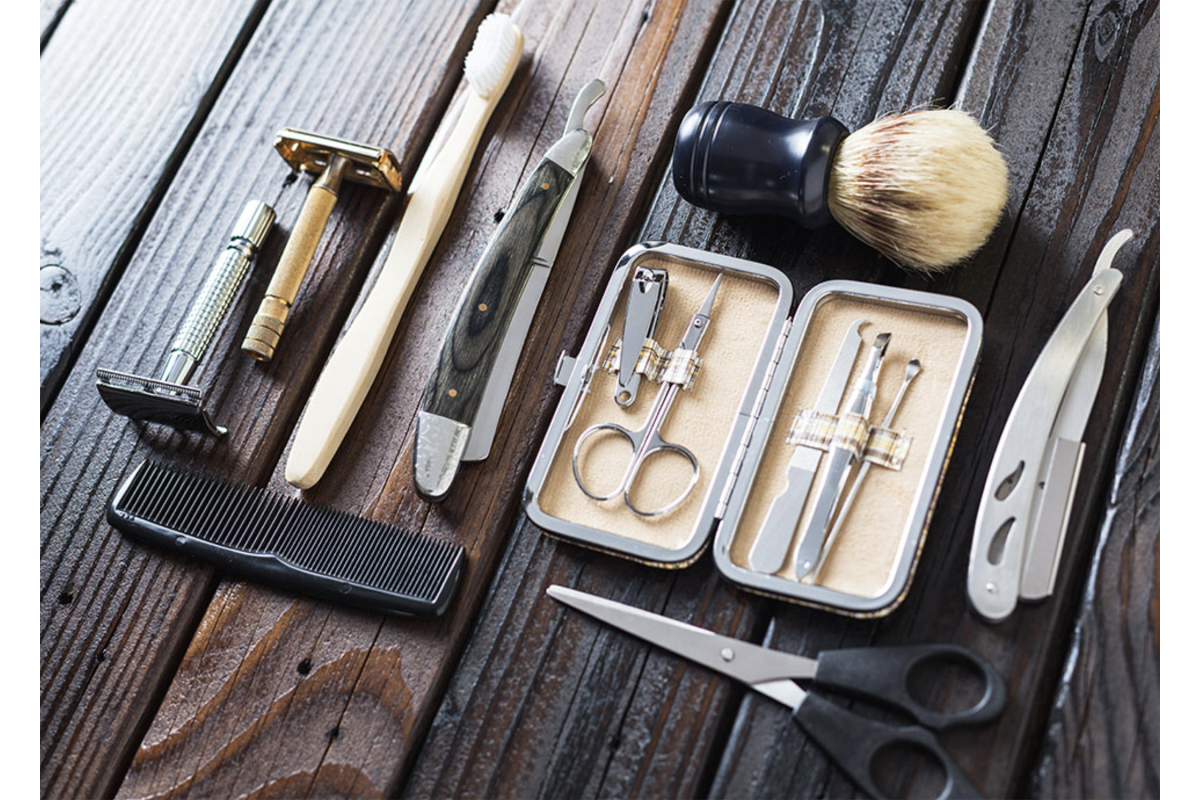 See it: Start a subscription for grooming essentials at Rooster Essentials today!
The options are endless — there are nearly 200 products featured from over 80 brands, and they are all at every user's disposal. Whether you're picking this up for yourself or gifting it to a lucky man you know (be it a son or partner), prepare to be amazed. Unlike many competitors who deliver an endless array of mysterious samples, Rooster Essentials just sends you what's ordered. And when we say there's something for every consumer, we mean it. Budget-conscious? Well, there's a $3 Suave shampoo! Feeling spendy? The $154 Oribe Gold Lust Restore & Repair is just the ticket. There's even condoms, Q-Tips and face masks up for grabs!
Best of all, you set the tone for how often the products arrive. For example, toothpaste and deodorant will certainly be part of a monthly haul — but other items may not be as essential. You can either choose to auto pay monthly or opt to splash out for a year upfront, if you truly feel like making someone's life a little easier. "Our service makes it really easy by giving our customers what they want, when they want it. We allow a simplified and fully customized shopping experience. In a matter of minutes you can set up your deliveries and forget about it," said Rooster Essentials CEO, Matthew Reid. "It's a gift brought to your door each month. It's a gift of time, a gift of convenience, a gift that's okay to give yourself." Sound good? Yeah, we think so too. Learn more and begin personalizing a Personal Grooming Kit, watch a video to see how it works and then start shopping today!
See it: Start a subscription for grooming essentials at Rooster Essentials today!
Check out more of our picks and deals here!
This post is brought to you by Us Weekly's Shop With Us team. The Shop With Us team aims to highlight products and services our readers might find interesting and useful, such as face masks, self tanners, Lululemon-style leggings and all the best gifts for everyone in your life. Product and service selection, however, is in no way intended to constitute an endorsement by either Us Weekly or of any celebrity mentioned in the post.
The Shop With Us team may receive products free of charge from manufacturers to test. In addition, Us Weekly receives compensation from the manufacturer of the products we write about when you click on a link and then purchase the product featured in an article. This does not drive our decision as to whether or not a product or service is featured or recommended. Shop With Us operates independently from advertising sales team. We welcome your feedback at ShopWithUs@usmagazine.com. Happy shopping!